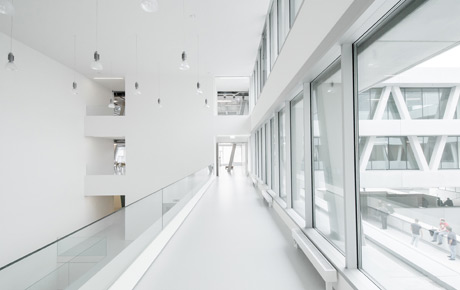 COURSE OVERVIEW
Organization:University course for further education/advanced training
Duration: 2 semesters, extra-occupational
Scope: 45 ECTS credits
Degree: Academically certified book designer
Course Leader: Uta Schneider
Online Registration

PROCEDURE
Classes are held on a 14-day blocked basis (Fri-Sat) and once a semester within a project week.

COSTS
TUITION FEES
These amount to 345 € per month or 2,050 € per semester and are increased each year in line with inflation. The increase is implemented at the start of the winter semester based on the consumer price index for the previous year, January to December, and capped at a maximum of 5% with the increase being rounded up to the nearest 10 €.
Please also note, in addition to your tuition fees it is a compulsory requirement that all students pay their student union membership fee ("OH" Fees). This fee is currently 21.20 € per semester (status: September 2022)
If you do not have previous knowledge of graphic design, there will be an additional cost of € 950 (one time) for the preparatory base module.

ENTRY REQUIREMENTS
Minimum age 18 years, completed vocational training or university entrance qualification
Portfolio with 3-4 creative works OR a book concept (design or description, length approx. 5-6 pages)
Admission interview with the course leader

Please note that proof of at least a B2 level in German is required for admission to all courses at the NDU!

NO DESIGN EXPERIENCE? NO PROBLEM!
You can also attend the academic course »Book Design« without prior knowledge of graphic design. In this case, you do an additional basic module at the beginning of the first semester. This compulsory module provides you the skills you will need in the course in a compact kind.

The basic module »Book Design« takes place on four weekends (Friday afternoons and Saturdays all-day), presumably from mid-September to mid-October. For the base module there are additional costs of EUR 950, -.

Please note that the basic module can only be booked in conjunction with the academic course »Book Design«. The basic module only takes place when the minimum number of participants has been reached.


Entrance exams for the year 2021/22 will be held on:
Entrance Exam #1: Sat, 23 Jan 2021
(Registration deadline: 17 Jan 2021)

Entrance exam #2: Sat, 29 May 2021
(Registration deadline: 23 May 2021)

Entrance Exam #3: Sat, 28 Aug 2021
(Registration deadline: 22 Aug 2021)

For this course, we also offer individual admission dates!
Please contact us if you would like to arrange your own admission date.
We are happy to counsel you personally or by phone via our info line+43 (0) 2742 851 24180 or info(at)ndu.ac.at. Detailed information will also be provided by our course instructors during an individual consultation.