Body and Space
Workshop & Exhibition BA Interior Design & 3D Design 1. Semester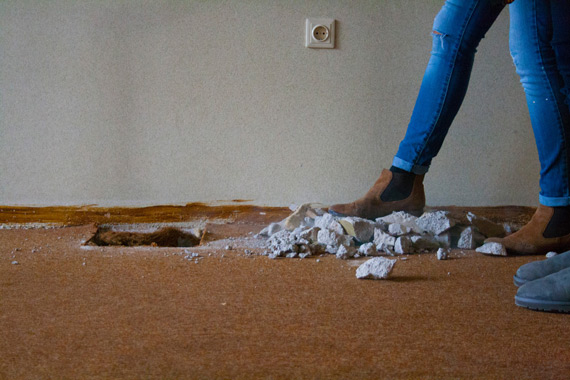 The results of the workshop are exhibited in the NDU showroom (T 1.03).

Center of attraction was to see and understand a motif photographically - focus on lines, shape, light, shadow, color and movement in combination with the human body. How is an empty or occupied space perceived? And how does the perception change when the space is modified architecturally?

These and similar questions were explored during photographic exercises. Besides the use of various in- and outdoor surfaces, a variety of topics were discussed, for example observing and being observed. Aesthetic ideas and efficient editing was also part of the workshop, as well as a comparative overwiev of historical and contemporary photographers / filmmakers of the documentary and conceptual field.
Project supervision: Anja Hitzenberger,
Photographic, film and video artist,
graduated from International Center of Photography in New York.

Teaching assistants: Manuel Weilguny
Head of program: Neil Harkess


Exhibition "Body and Space"
New Design University
(in tedeZ - Center for Technology and Design)
Showroom 1st floor, T 1.03
Mon-Fri, 7 AM - 22 PM

www.anjahitzenberger.com
Exhibition At NDU (SHOWROOM T-1.03)