Symposium »Postprodukt«
7 March 2019, 09 am to 5 pm
Cinema Paradiso
Rathausplatz 14, St. Pölten
Admission free!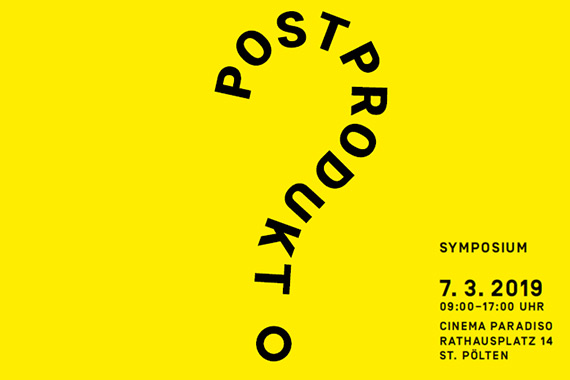 International Guests:
Sebastian Leitinger, Peter Umgeher and Georg Schnitzer
Rikke Bastholm Clausen and Kathrina Dankl
Mischa Schaub and Stefan Moritsch
Thomas Vailly, Katharina Mischer and Thomas Traxler
Martina Nussbaumer, Peter Stuiber and Robert Rüf
The event is open to the public. Participation free of charge.