Fragile. Conquering Space by Paper.
NDU project space @ stilwerk Wien Praterstraße 1, 1020 Wien
09.04. - 30.04. 2015
Admission free
The second exhibition at the NDU project space @ stilwerk Wien shows what happens when students of the bachelor's courses Interior Design & 3D Design and Manual & Material Culture focus on paper art and 'crowd constructing'. The task has combined innumerable cutting patterns, teamwork and conventional folding techniques into an exciting new experience.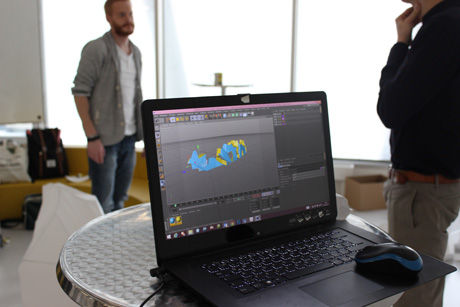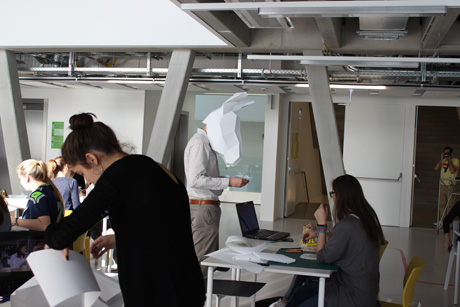 Fragile. CONQUERING SPACE BY PAPER
Guided by Wolfgang List and Maik Perfahl of the Vienna agency mostlikely , in two workshops the NDU students constructed monumental sculptures out of simple sheets of paper. While doing this, not only did they experience the elation of free creativity - but they also learned, what it means to respond to others within the creative process. Working together on one project thus provided the opportunity to experiment with group dynamics and the design process.
The results are complex and simple at the same time: light but durable paper installations which can be taken apart and transported at any time, and reassembled in various situations. All the while, they provide interesting insights into the creative process of working with paper.
EXHIBITION
"FragilE. CONQUERING SPACE BY PAPER"
Duration: 09.04. – 30.04.
Opening hours: Thu-Fri 15:00 – 19:00, Sat 12:00 – 18:00
Admission free

NDU project space @ stilwerk Wien
Praterstraße 1, 2nd floor
1020 Vienna