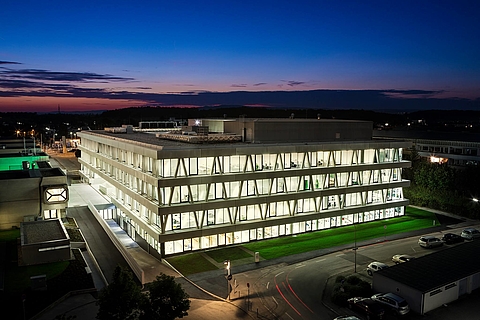 The New Design University St. Pölten (NDU) was founded by the Lower Austrian Chamber of Commerce and its Business Development Institute (WIFI) in 2004. As an international destination for quality education in the fields of design, technology and business, the NDU trains creative thinkers who advance social change and explore tomorrow's work and design practice today.

The NDU stands out for its high level of personal supervision, attaching special importance to the combination of theory and practice. Imparting business skills is another matter of great importance at the private university in St. Pölten.
QUALITY ASSURANCE
Aside from the cutting-edge curriculum and superior individual supervision, these major factors guarantee the quality and competitiveness of your education at the New Design University:


The University was established and is fully owned by the regional branch of the Austrian Chamber of Commerce. This ensures that business skills and strong vocational character will always play a major role in our education.