HANDLETTERING SUMMER SCHOOL
»Revitalise your Handlettering«
Summer School at the NDU
29 July until 2 August 2019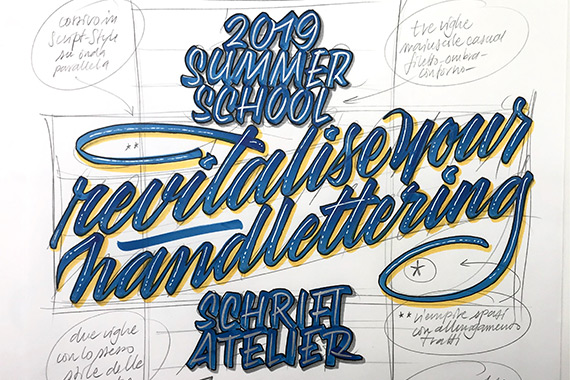 The New Design University St. Pölten (Austria) invites students from selected universities and professionals who want to actively participate in a Creative Lettering process to join the Summer School 2019. This year's topic is »Revitalise your Handlettering«. It is about the technique and aesthetic of the typical vintage letters of American advertisement of the 50s. These types of letter forms also known as Casual, Script and Block, are going through a major renaissance nowadays and are for instance used in digital Type Design, for commercial signs and interior design. The goal of the workshop is the independent drawing and development of letterforms and the transmission of those to all kinds of surfaces.

The Summer School will take place from 29 July to 2 August in the form of a 5-day workshop. It is aimed both at students of creative faculties and at experts and graduates of other fields of study who have basic experience in type design. Experienced typographers with handlettering experience also have the opportunity to attend the Summer School as a three-day workshop (Wed-Fri). The Summer School is led by NDU teachers Giovanni De Faccio and Franziska Weitgruber.

The number of participants is limited, applications for the Summer School are possible until 23 June. Further details and costs of the Summer School can be found below or in the detailed description​​​​​​​ (PDF).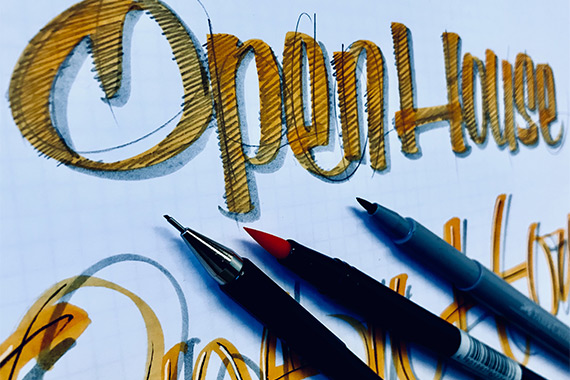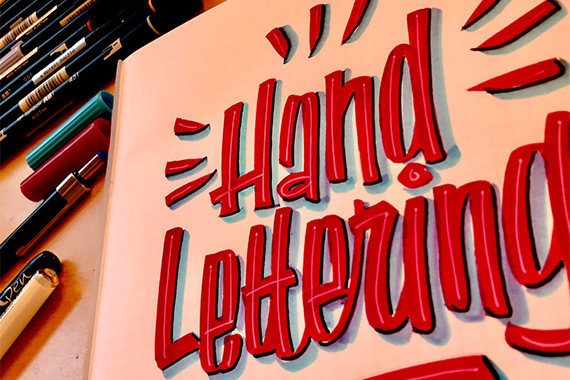 Conduct of the SUMMER SCHOOL
GIOVANNI DE FACCIO
Born in Italy in 1966, living in Austria. He is a professional calligrapher since 30 years. Together with friends he founded the first modern association of calligraphy in Italy names Associazione Calligrafica Italiana. He is well known for his didactical activity and his engagement in spreading the »Way of Handwriting« and of typography. As a type designer he drew, among others, the digital type family Rialto.df. He loves to carve letters in stone and is a lecturer atthe NewDesign University St. Pölten, Austria. His motto is: »Stop to write with your head, write now with your heart«.

FRANZISKA WEITGRUBER, BA MA
Based in Vienna (A) and South Tylor (I) Franziska is into the design of all kinds of letter-related things, retail and custom typefaces as well as letterings, or as she prefers to call them, letter images. She graduated from the Type and Media master course at the Royal Academy of Arts Den Haag in 2016. Before moving to the Netherlands she got her bachelor in Graphic Design at the New Design University St. Pölten. She's back there teaching Type Design since 2015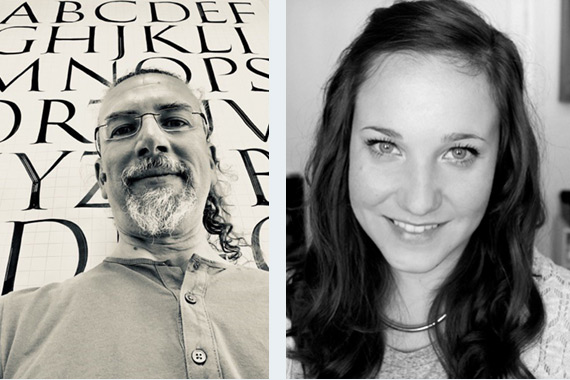 Details and Application
Date
29 July until 2 August (Monday-Friday), 9:30 until 19:00

Professionals can also request the Summer School as a three-day workshop from 31 July to 2 August (Wednesday-Friday). Please contact us for the exact requirements in this regard.

Place
The workshop will take place on the premises of the NDU building.

Costs
Students: 500,- EUR
Professionals: 700,- EUR
Professionals, 3 days: 500,- EUR

The material will be provided by the NDU.

Languages
German, English, per request: Italian

Programm
The program of the Summer School as well as further details can be found in the detailed description (PDF).

Application
In order to register for the NDU Summer School please send a CV and motivational letter in .pdf format (max. 10 MB). Please send the application to the International Office of the NDU office(at)ndu.ac.at with the subject »Summer School Handlettering«.

The applicants will be contacted before 30.06.2019 and will get more information about the final registration.

Please note when planning your journey: The Summer School only takes place when the minimum number of participants has been reached. You will be informed about the implementation by 30. 06. 2019 at the latest. If you need assistance in finding accommodation in St. Pölten, please contact our office. We are happy to help you with recommendations.
Application deadline:
23 June 2019